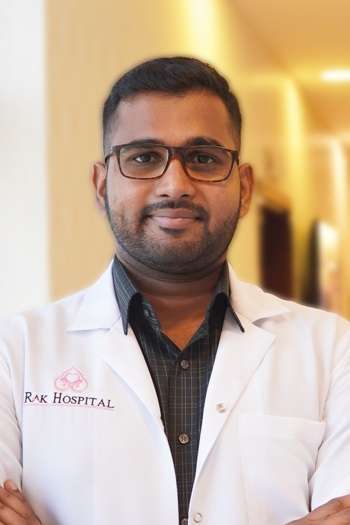 Dr. Rohit Alapuzha Mihir
Speciality: Dentistry
Designation: Specialist Endodontist
Qualification: MDS in Conservative Dentistry and Endodontics
Languages Spoken: English, Malayalam, Hindi
Experience: Over 4 years
Dr. Rohit earned his Bachelor of Dental Surgery in 2015 from Manipal University, Karnataka, India and obtained his Master's Degree as a Specialist in Endodontics in 2019 from the Amrita School of Dentistry, Kerala, India.
He has extensive experience in Endodontic Re-treatment, Microscopic Endodontics, Root Canal Therapy, Vital Pulp Therapy, Aesthetic Restorations, Smile Design, Fixed Prosthetics, and Restorative Dentistry.
Before joining RAK Hospital, he worked in different organizations in India. Dr. Rohit is passionate about providing highest level of patient service with empathy and assertion.